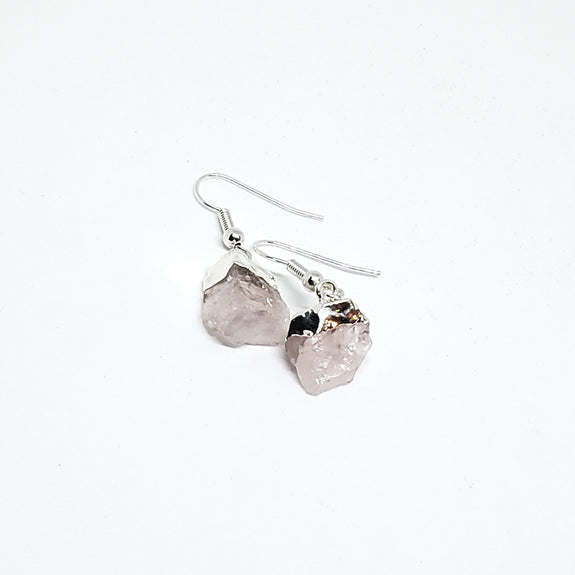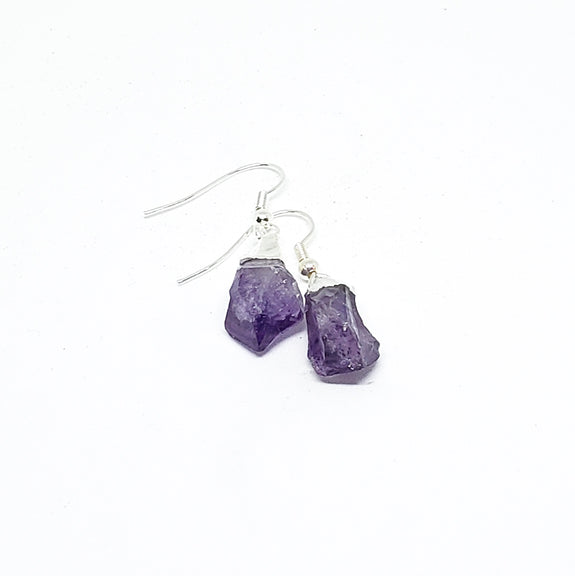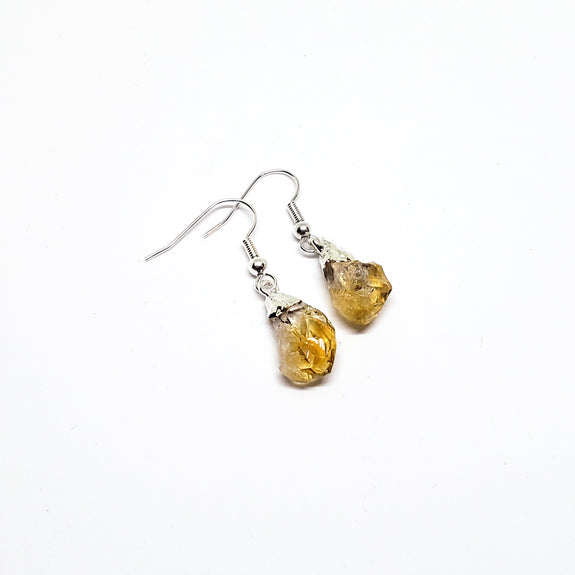 Crystal Cuties - Earrings
$23.00 USD
These petite beauties let you take your favourite stone with you where ever you go. Made from sterling silver and semi-precious stone. 
Raw Rose Quartz
Surround yourself with unconditional love. This lovely raw rose quartz earring is linked to the heart chakra - the heart centre. Rose quartz is known to deepen relationships and enhance kindness, openness and compassion towards yourself and others.
Clear Quartz Point
Let the energy flow. Clear quartz is a powerful stone that when set with an intention can bring you closer to that which you truly desire. Beyond that, this stone helps to protect against negative energy and clear blocked energy helping to help you maintain focus and clarity and let the energy flow through you.
Raw Amethyst 
Get balanced. Maybe best known for helping you have a restful sleep, Amethyst is an all-around beautiful stone that offers so much. Amethyst is a natural tranquiliser, it relieves stress and strain, soothes irritability, balances mood swings, dispels anger, rage, fear and anxiety. Alleviates sadness and grief, and dissolves negativity. Amethyst activates spiritual awareness, opens intuition and enhances psychic abilities. It has strong healing and cleansing powers.
Raw Citrine 
Let your imagination run wild! The energy of the yellow stone encourages creativity, drive and passion in your pursuits. It is also known to bring good fortune and success into your life. So go on with your fabulous self!
NB: the citrine crystal is heat treated amethyst.